Thanks to Oscar, Joy of Dance, and everyone who came to the workshops!
________________________________________________________
Palermo Tango Club presents
Argentine Tango Workshops with Oscar Casas
Friday, July 26 – Sunday, July 28, 2019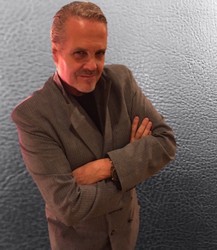 Joy of Dance Centre
95 Danforth Ave, Toronto
To register, please contact: tangolirico@gmail.com
Oscar was born in Parque Patricios, a tango barrio in Buenos Aires. His parents were tango dancers and milonga organizers and Oscar learned the codigos of the milongas at an early age. He is very milonguero, respected by the old guard in the milongas of Buenos Aires and popular with young tangueros. He teaches with energy and humor, and is especially interested in the dynamics and cadencia in dance. He teaches regular classes at El Beso in Buenos Aires and has been invited to teach and perform at many international tango festivals and workshops.
Workshop Schedule
Friday, July 26 (1 class)
8:00 - 9:15 pm "Different kinds of salidas. Beyond parallel and crossed systems"
Saturday, July 27 (3 classes)
2:00 - 3:15 pm "The machine of turns. Part 1"
Beginner / Intermediate

Learn 6 different turn combinations for navigation and musicality.

Learn natural movements that will change your dance forever.
3:30 - 4:45 pm "The machine of turns. Part 2".
Intermediate / Advanced

Unique and challenging. The technical aspects learned in Part 1 will lead to an understanding of more complex figures, such as sacadas, paradas, and adornments.

This system is used in all tango styles – Milonguero, Salón, Nuevo, and Stage Choreography. We will focus on Milonguero and Salon styles.
8:00 - 9:15 pm (pre-milonga) "Vals for everyone".
9:15 pm - 1:00 am Palermo Tango Club milonga.
Sunday, July 28 (2 classes)
"Milonga boot camp".
1:00 - 2:15 pm
2:30 - 3:45 pm
Intermediate / Advanced.

Milonga as it should be danced.

Learn how to dance milonga as a form distinct from Tango and Vals.

Effective and easy to dance as soon as you learn it.

Milonga cross and traspié, embellishments for men and women.
_______________________________________________________________________________________________________________________________________
Individual classes: $30
Palermo Tango Club milonga: $12
Full package: $100 (includes all classes and Palermo Tango Club milonga).
To reserve your space, please register at tangolirico@gmail.com. Payment can be made in advance by e-transfer to tangolirico@gmail.com
Private lessons with Oscar are also available.