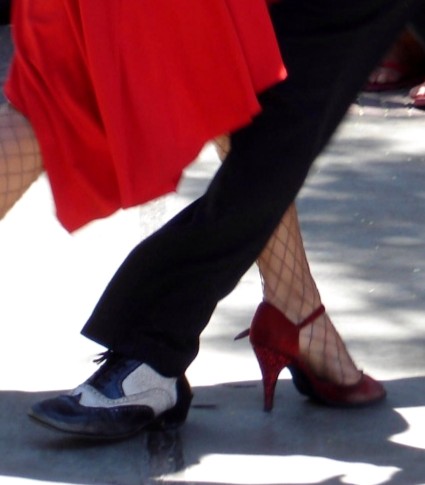 This site is dedicated to Argentine tango music, art, literature, and dance.
Tango Lírico accepts submission of artwork, stories, poetry, and articles on tango. Please send these to tangolirico@gmail.com
Pick up your latest copy of Noticias, the Tango Lírico newsletter, at Palermo Tango Club.
LINDA WALSH

Linda Walsh is a writer, artist, and dancer with a background in ballet and modern dance. She hosts the weekly Palermo Tango Club milonga in Toronto, contributes articles to dance magazines, teaches tango, and is a DJ for tango events. In 2001, after 10 years of listening to tango music and her first trip to Argentina, she became enchanted with the magic of tango. She has made several trips to Buenos Aires to learn about tango music and dance.
NEWS:
Tango lessons: New term of lessons for beginners and more advanced dancers starts Sept. 8, 2018 at Joy of Dance Centre.
Linda's story, At half-light, was recently on the longlist for the CBC Short Story Prize 2018.